Twitch and Switch Birding Experience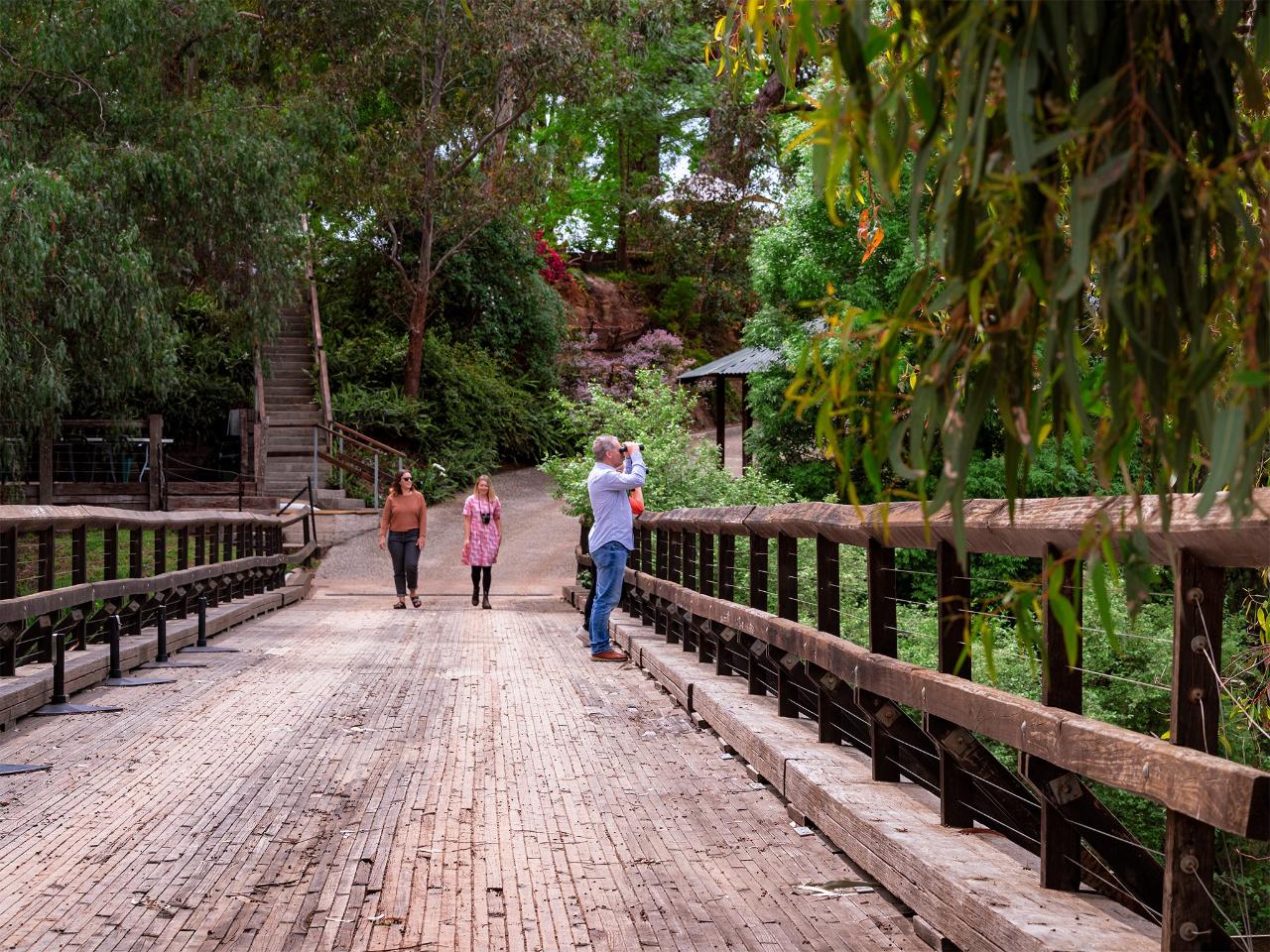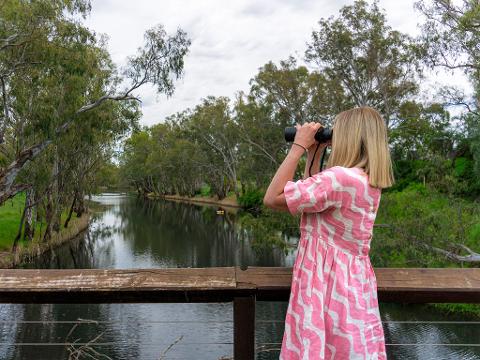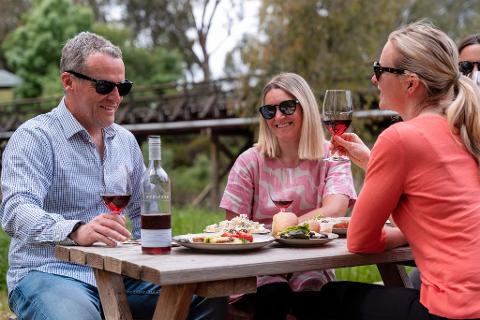 Duration: 2 Hours
Location: Wahgunyah, Victoria
Product code: PJ6SJN
Azure Kingfishers, Rainbow Beeeaters, Tawny Frogmouths, White Plumed Honeyeaters. These are just some of the birds you will be able to observe and identify on the Pfeiffer Wines Twitch and Switch Birding Experience.
If you think you need to know about birds to participate in this experience think again. We will provide you with Vortex Diamondback binoculars and an A3 Bird List complete with a map of the places you will visit during your experience. We will also send you a link to download a free, fun and easy app onto your phone called Merlin Bird ID. The Bird ID wizard asks you some simple questions about the bird you see and then provides you with a list of possible matches. You can also identify your bird through Merlin Photo ID or Merlin Sound ID.
And like any good twitcher, your challenge is to find and record as many birds as possible whilst you are at the winery.
During your experience you will Twitch and Switch between four different locations on-site that all have slightly different bird habitats. This is a relaxing, peaceful activity where you are unplugged and screen free. Observing and identifying birds is definitely not boring though. Birding can provide a sense of excitement and exhilaration when seeing something new. This is also a wonderful way to increase your knowledge about the many types and species of birds native to our special natural environment.
What's included:
• 1 set of Vortext 10 x 42 binoculars to use whilst you are birding at Pfeiffer Wines
• A3 Bird List beautifully photographed by local photographers Ann Killeen and Paul Blake

• Pfeiffer Wines Birding Map

• Access to The Sunday Creek Bird Park

• Link to Merlin Bird ID by Cornell Lab on the iTunes store or on Google Play **

• 1 x 500ml bottle Sparkling Spring Water

• A5 localised Field List of 150+ birds that visit or are residents in and around the immediate vicinity of Pfeiffer Wines

** If you don't have a mobile phone or you are unable to download the Merlin Bird ID app either before you come or when you arrive, we can provide you with a complimentary iPad to use whilst you are birding. Please note, the wireless reception on these iPads will just not be as good as your phone reception.

Other useful information:
• Whilst the distance between the four locations is not far we still suggest you wear comfortable, closed shoes.
• You will also need a hat.

• Additional sets of binoculars (you are welcome to bring your own), wine, cheese platters and picnics can be purchased as additional extras to enjoy whilst you are participating in this experience.